A.J. MOORE HIGH SCHOOL NATIONAL ALUMNI ASSOIATION
– IN REMEMBRANCE –
Those we hold dear never truly leave us. They live on in the kindness they showed, the comfort they shared, and the love they brought into our lives. -Unknown
Our Memorial Page honors the life and legacy of our dearly departed alumni, former students, teachers/other staff, and spouses/in-laws associated with A.J. Moore High School.
Alumni Members can share some information but limited to not more than 125 words. These are some of the points to consider: Their family names, years of life, graduation date or year attended, high school activities, post high school life or profession, or what you liked about your friend. You may consider a bible scripture or notable quote. It is always tragic to lose one of our own. But they will live forever in our memories.
To add a Memorial – CLICK HERE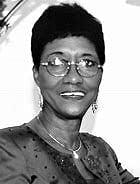 - IN REMEMBRANCE –
Lynda Mathis
Lynda Mathis was born September 10, 1944 to Mr. & Mrs. Robert Mathis. Lynda was a 1961 graduate of A. J. Moore High School. Lynda was an accomplished musician and absolutely loved playing for her church, weddings and for other functions where she was asked to serve. She attended Texas Southern University, Paul Quinn College and Tarleton State University. Lynda was as a member of Alpha Kappa Alpha Sorority, Incorporated.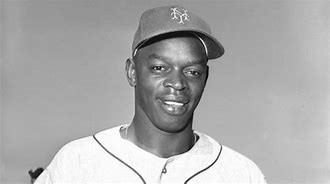 - IN REMEMBRANCE –
Alvin Neil Jackson
Alvin Neil Jackson was born to Charles Wesley and Marietta Nichols Jackson on December 26, 1935, in Lorena, Texas, the youngest of thirteen children. Alvin was a member of Antioch Baptist Church in Waco, TX. He
attended South Waco Elementary School and A.J. Moore High School, where he excelled as a quarterback from his freshman to senior year for the A.J. Moore High Lions. Alvin loved sports where his talent was recognized at an incredibly young age. His family and friends were thrilled when he signed a professional baseball contract in 1962. Alvin Jackson was married to Nadine Simmons, both from the class of 1955.
- IN REMEMBRANCE –
Connie Davis Foreman
"A WOMAN OF STRENGTH"  by Bettie V. Beard
She was feminine, pretty, and fashionable. She was delicate Like perfect hand-cut crystal. But, she was a woman of strength. She wore grace and charm with a quiet confidence. Her voice was gentle. Her words loving and caring. Yet, she was a woman of strength. Her love, dignity and courage were unequaled weapons. She was unshakeable. In the midst of any crisis. Surely, she was a woman of strength. Unpretentious, wise, vibrant, humble, devoted. The heart of her was visibly discernible. Unquestionably, she was a woman of strength. Though she has gone home she is with us. Her essence remains forever as imperishable loving memories. Remarkably! A woman of strength!
A.J. Moore High School National Alumni Association is a non-profit organization that was founded in 1973 in Waco, Texas, and has been strongly supporting deserving students and their descendants for the past 45 years.